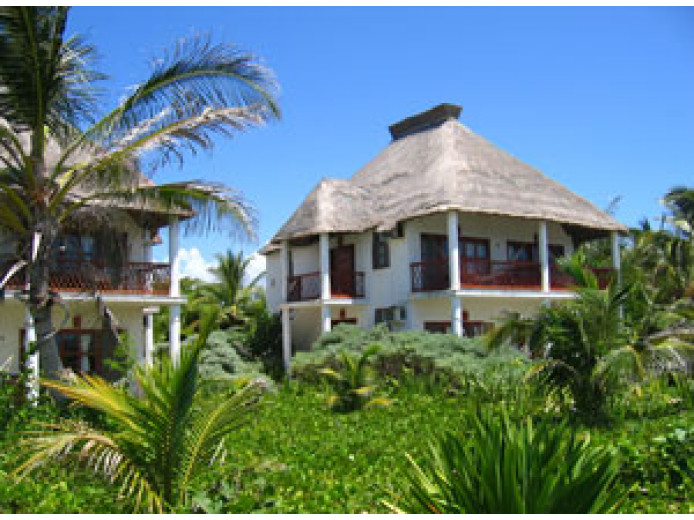 Set on a beach, surrounded by a tropical forest, this Tulum hotel is half a mile from Sian Ka'an Biosphere Reserve. It features yoga classes, massages and hammocks in each room.

Guest rooms at the Hotel Cabañas Los Lirios Tulum include a private bathroom. Each individual climate-controlled room features a balcony or a terrace.

Los Lirios Tulum Hotel Cabañas provides tour information as well as a gift shop. Car rentals are also available. The pool at Cabañas Los Lirios faces the beach and the on-site bar overlooks the ocean.

Guests receive discounts at the restaurant, and on massages. You also receive a discount on yoga classes, as well as receiving 1 group yoga class free.

Tulum Ruins are 4 miles away. Tulum Hotel Cabañas Los Lirios is 7.5 miles from Tulum-Coba.

CABAÑAS LOS LIRIOS