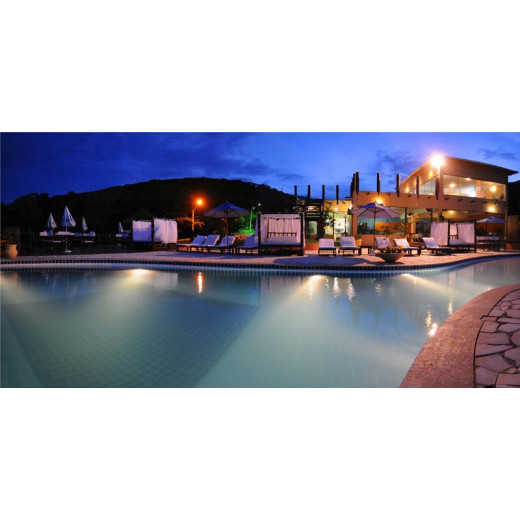 The beauty of the beaches of the peninsula, the architecture of the old fishing village charm and the Rua das Pedras in Buzios are good reasons to visit Brazil. A meeting point for friends, business meetings and the beautiful sea where we stage major competitions international order Armação dos Búzios is different.

Foreigners who visited here were delighted and gathered friendships, everything makes of Armação a different and special place where people naturally feel happy.

It is located in full view of the Praia Brava, in front of the mara less than 5 minutes from downtown and the trendy Rua das Pedras.

It is the only one on this beach, so it is an exclusive and peaceful pousada.
Hotel Information
Аrea information
Buzios has its origin in a small town fishing village, which in the past was populated by French pirates and the slave trade. With over 20 beaches of incomparable beauty and variety, this peninsula that looks like an island, is now a sophisticated resort with a bustling nightlife. In the low season Búzios becomes a paradise for lovers of restaurants, art, ecology and good taste. The history of Armação as upscale resort began with the arrival of Brigitte Bardot in the 60 and never stopped.
Food and Restaurants
The restaurant serves international cuisine
Rating information
HS: 135-342 LS: 117-312
Hotel Facilities
Activities
Spa & Wellness Centre Turkish/Steam Bath
General
Restaurant Bar Safety Deposit Box Cable/Satellite TV Air-conditioning
Internet
Wireless
Guest Parking
Available
Hotel Policies
Children and extra bed
Please ask for discounts for children 5 to 10 years.
Pousada Brava Club