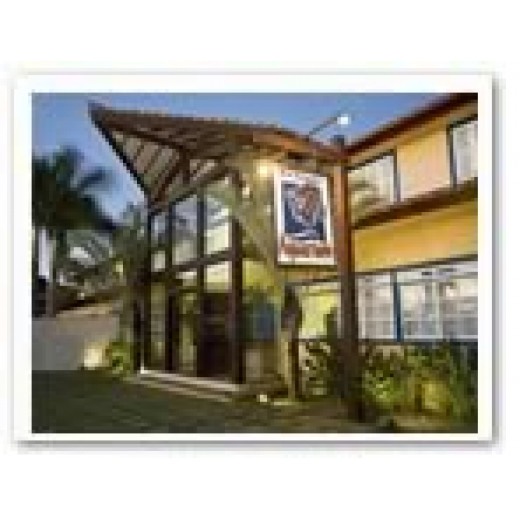 The infrastructure of a hotel in the intimacy of an inn. In Geribá, Búzios, next to the beach and to the "Stones Street", you find Aquarium Inn, with refinement and good taste ready to receive guests like you, that intends to escape from the routine and relax.

You can have:
- A reception totally computerized with qualified professionals.
- A spacious and comfortable living room with more than 150 nacional and international channels and internet 24 hours a day.
- In the pub, you can find a pleasant and relaxing ambience, adorned exclusively for you well-being.
- A hydromassage outdoors that you can relax on the sun.
- Dried and vapor sauna.
- In the pool, you will find a pleasant ambience for children and adults, with a spacious leisure space, in spite of the wet bar, where you can try a delicious end of afternoon with several drinks and appetizers.
- A hall of games and toys area for children recreation.
- A restaurant, where you will enjoy in your breakfast one of the most delicious loaves and fruits from the season.
- An internal parking lot for small and big cars, vans and minibus.

Hotel Information
Аrea information
Buzios has its origin in a small town fishing village, which in the past was populated by French pirates and the slave trade. With over 20 beaches of incomparable beauty and variety, this peninsula that looks like an island, is now a sophisticated resort with a bustling nightlife. In the low season Búzios becomes a paradise for lovers of restaurants, art, ecology and good taste. The history of Armação as upscale resort began with the arrival of Brigitte Bardot in the 60 and never stopped.
Food and Restaurants
In the restaurant, you will enjoy in your breakfast one of the most delicious loaves and fruits from the season.
Rating information
HS: 121-224 LS: 70-150
Hotel Facilities
Activities
Sauna Outdoor Swimming Pool
General
Restaurant Bar Rooms/Facilities for Disabled Guests Cable/Satellite TV Air-conditioning
Guest Parking
Yes
Services
VIP Room Facilities
Pousada Aquarium