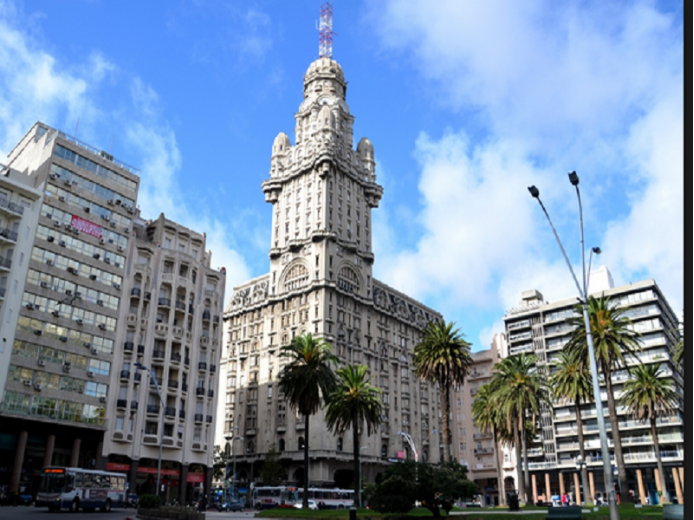 3 days/2 nights
Montevideo City Pack

Hotels 3*

SGL

DBL

TRP

Europa Hotel (2n)

$ 506

$ 255

$248

Montevideo City Pack

Hotels 4*

SGL

DBL

TRP

Esplendor Wyndham Grand (2n)

$ 610

$402

$385

Montevideo City Pack

Hotels 5*

SGL

DBL

TRP

Sheraton Montevideo (2n)

$ 946

$ 533

$ 506
Day 1: Montevideo
Arrival in the city of Montevideo, reception and transfer to the hotel. Accommodation.
Day 2: Montevideo
Breakfast at Hotel. At combined time guided tour in Montevideo in a comfortable air conditioned micro-bus, with stops to take photos in the most important places of Montevideo history. We will visit Plaza Independencia where the citadel's door is located, the Solis Theater, the Executive Tower, the Palacio Salvo and the monument to the Uruguayan hero Jose Gervasio Artigas. We will visit part of the main avenue (18 de Julio) to go to the Palacio Legislativo. We will visit the Mercado Agricola which operates within a historic building and offers a large amount of local products. The park Jose Battle y Ordonez will be the next stop of the tours, in this place we will see the Monument to La Carreta, and then continue along the Montevideo waterfront from Pocitos to Carrasco. At the end we return to the hotels. Accommodation.
Day 3: Montevideo
Breakfast at hotel. At the combined time, transfer to the Airport, Port or bus station of Montevideo.
Montevideo City pack 2022