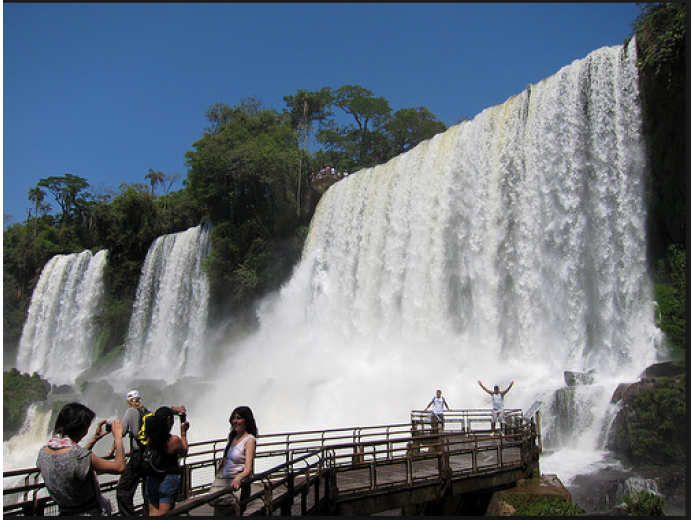 "Poor Niagara!" These were the words Eleanor Roosevelt reportedly exclaimed when she visited

Iguazu Falls

for the first time. There are waterfalls and there are waterfalls. And then there's Iguaçu.


The Iguaçu Waterfalls

are 275 cascades that can be visited through different access.
The footbridges and the navigation tours take the visitors closer to the waterfalls to live an unforgettable experience. From each view balcony you can enjoy amazing views in the middle of subtropical vegetation full of shrubs, and wild animals.
You will be picked up at your hotel (ONLY BRAZILIAN SIDE)
The tour starts at the Visitors Center and then you'll go through the Argentine National Park:
Superior Circuit: Panoramic view of the waterfalls.
Lower Circuit: Going closer to the Jungle and the Waterfalls, to the impressive Garganta del Diablo after walking on the 1.000 mts. footbridge.


On the tour we include the Ecological Train of the Jungle and visit the Nature Interpretation Center located in the visitors Center.
Group Services
Group Price
93.0000
Group Tour Remarks
group price per person (+21 people)
Argentine Falls