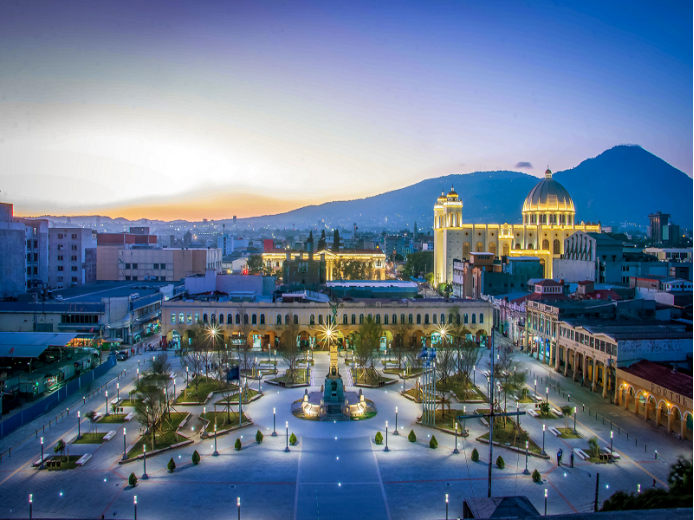 6 days/5 nights
The program is valid from 2 people on any day of departure except Christmas, Easter and New Year Season.
The price of the program in $UD for 1 pax according to occupancy:
Hotels:
Day 1. San Salvador
Arrival at Óscar Arnulfo Romero International Airport. You will be met at the airport and transferred to the Hotel. Overnight at Hotel Barceló San Salvador.
Day 2. San Andres & Joya de Ceren
Joya de Ceren and San Andres are the main archaeological sites that we will discover on this tour. In El Salvador the history of the volcanoes and the different civilizations that have passed through this land have a close relationship between destruction and conservation. In this tour we will observe this fact closely. Among the many civilizations that have lived in El Salvador, one of the most important has been the Mayans. The Mayans are known to have developed complex societies with impressive temples in the Mesoamerican area. But the first destination we will visit is something completely different. Overnight at Hotel Barceló San Salvador. (Meals: B)
Day 3. Suchitoto
Enjoy your Suchitoto tour. Suchitoto is a charming city of colonial architecture, symbol of cultural traditions. Visiting this city is to find a vibrant past on each of its buildings. A journey through time for lovers of tranquility and natural and cultural beauties. Suchitoto is known as the heart of El Salvador's cultural traditions. Surrounded by colorful handicrafts shops that express the lives and feelings of Salvadorans. You can check out several local art galleries during our tour trough the town. After lunch you will be participating in an indigo workshop and make your own decorations! Overnight at Hotel Barceló San Salvador. (Meals: B)
Day 4. San Salvador City Tour / La Union
Our city tour takes you to you the Historic Center with Iglesia el Rosario, Palacio Nacional, Teatro Nacional, and the Metropolitan Cathedral, where the remains of Monsignor Romero rest. From here we visit the Antropology Museum David J. Guzman with most archeological finds displayed and give's a good idea of El Salvadors history. From here we go to a little hand craft market. Later, transfer to La Union. Overnight at Hotel Comfort Inn. (Meals: B)
Day 5. Fonseca Gulf
The Fonseca Gulf Tour is one of the most amazing activities in El Salvador. The Golfo de Fonseca is considered one of the best natural harbors in the world. An entrance to the Pacific coast shared by El Salvador, Honduras and Nicaragua in Central America. On this Gulf of Fonseca tour we will enter the sea, using a tourist boat to see all the attractions of this place. We will observe Cuevas de la Barranca, some huge and unique caves where the conchagua volcano is presumed to erupt. You will appreciate the union port, and we will pass in front of some native towns, such as Punta Chiquirin. We will continue until we reach the Meanguera Island of the gulf. Overnight at Hotel Comfort Inn. (Meals: B)
Day 6. La Union / San Salvador
Transfer to Óscar Arnulfo Romero International Airport in San Salvador. (Meals: B)
The program includes:
-Transportation -Entrance fees -Guided Tours according to the program (English Speaking Guide) -Lodging and local taxes -Meals accord to itinerary: Breakfast (B), Lunch (L), Dinner (D)
The program does not include:
-Optional Activities. -Arrival and Departure Taxes -Extras in hotels (laundry, phone calls, room service, etc.)
The Best of El Salvador 2023