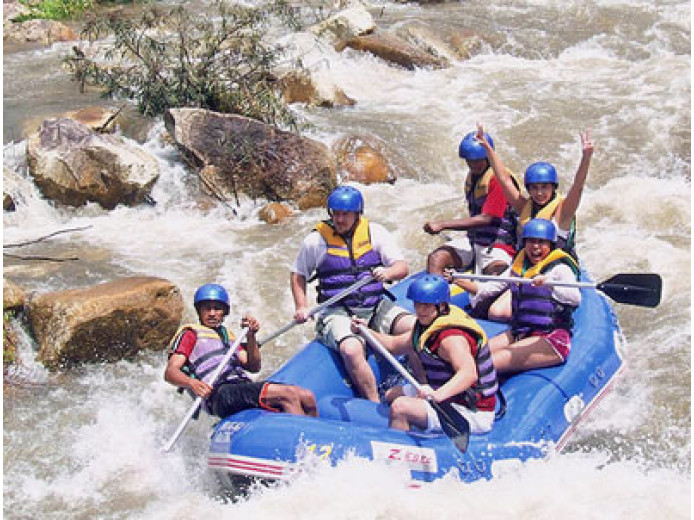 This tour has an advanced level of difficulty and it takes half a day, either starting at 7:30 am or at noon.

Tour includes: Transportation, local guide, breakfast and lunch.

What to bring?: Camera water resistant, insect repellent, sunscreen lotion, rubber sole shoes (like tennis shoes or sandals that you can tie), swimsuit, t-shirt and shorts of quick drying material, a towel and cloths change.

Duration: 4 ½ hours / Advanced level / Pick up time: 08:00am & 11:30am.
Minimum age: 8 years.

Naranjo River Rafting