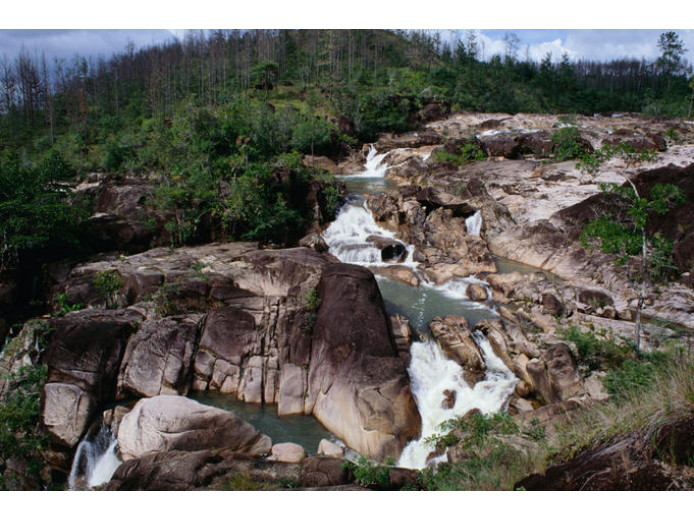 Guests are met at their hotel and transfer into an area sub-tropical rainforest to the Maya village of San Antonio. Here we have an opportunity to see the Mestizo culture which is the mix of Maya and Spanish people. San Antonio contains people from two tribes, the Mopan and Yucatec Maya and is a famous village because it was the home of Dr Elijio Panti, one of the last Shaman in Belize. From here we continue up to the Mountain Pine Ridge Reserve which is a 106,000 acre, protected national park. In the 1950's, 60's, and 70's, many Belizeans were employed as timber cutters in this area and on our journey we will see testament to that history. Unfortunately this forest was affected by the Southern Pine Beatles in 1999 and so some areas are rather barren but it is interesting to see and learn about the reforestation programs taking place. After the Mountain Pine Ridge we start to see that the mountain change from Pine Forest to Tropical Rainforest and we enter the Chiquibul Forest Reserve. About 1 hour drive from the Pine Ridge we arrive at the beautiful Maya site of Caracol (which means the Snail"), named by the archeologists because they found lather of the snails on site. The original name is Oxwitza' which means the sky place. Caracol is the largest archeological site in Belize, covering 30 square miles of thick, high canopy jungle, and includes five plazas, an astronomic observatory and over 35,000 buildings that have been identified. The loftiest among them, a massive pyramid (Caana) capped by three temples and rises over 140 feet above the jungle floor. Guests enjoy a private guided tour of the site with entrances and picnic lunch included. We then return to the hotel and on the way back guests can choose to stop and explore the Rio-on Pools and Rio Frio Caves if they wish.

Included: Private transfers in Minibus, Bi-lingual guide, Lunch, entrance fees.
Not Included: Tips & Gratuities.

Caracol & Rio Frio Cave & Pools