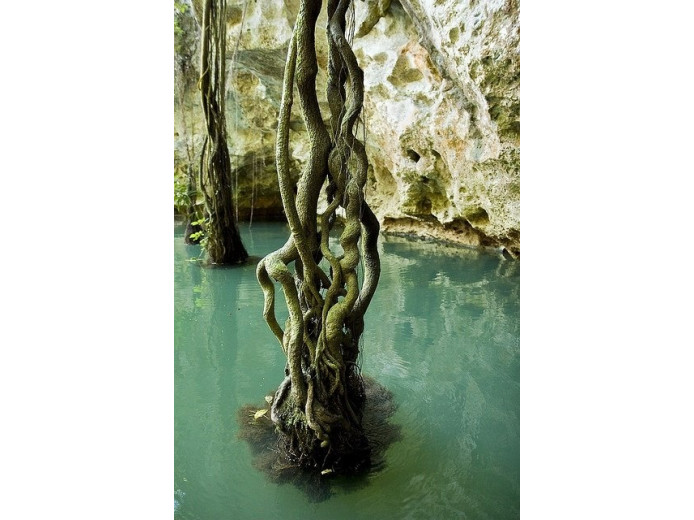 Guests will be picked up at their hotel and will be transferred to Mountain Equestrian Trails. Guests take a leasurely ride to the Barton Creek Cave. Equipped with Canoes and high powered lights guests gently paddle along the river into the cave system known as Xibalba (she-bal-ba), Maya for underworld. Stalactites and Stalagmites hang high overhead as you float past impressive calcite crystal formations. Knowledgeable guides discuss the relevance of the cave to the ancient Mayan people and the archaeological significance of this 7.5km limestone Cave system which was used for ceremonial purposes and as a burial site by the ancient Maya people.

Included: Private transfers & guide, admission fees, canoe & equipment, horse riding, lunch.
Not Included: Tips & Gratuities.

Barton Creek & Horse Back Riding