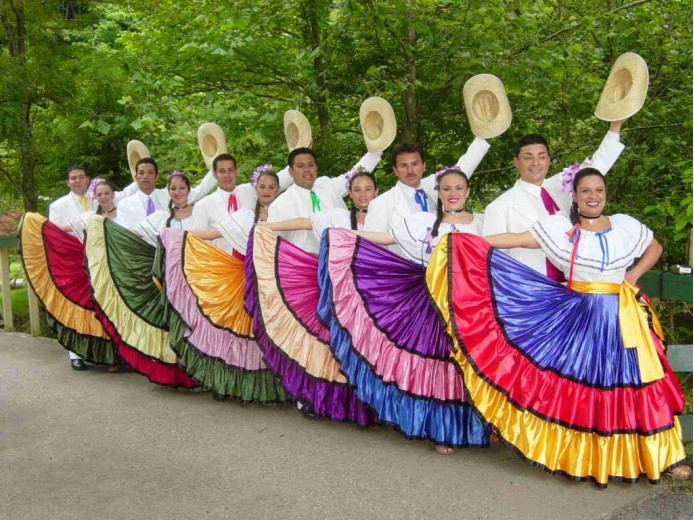 5 days/4 nights
Discover the magic of a primary rainforest and observe the abundant wildlife surrounding Corcovado National Park. Explore secluded waterfalls, take a stroll on a deserted beach with tide pools and a lagoon or wander next to exciting small creeks deep in rainforest canyons.
The price of the program for 1pax in $ USD:
Program is valid from 2 pax for any date of arrival except for Christmas, Easter and New Year Season
Day 1: San Jose
Arrival at Juan Santamaría International Airport. You will be met at the airport in order to transfer to the Hotel. Overnight at Hotel Palma Real.
Day 2: San José / Corcovado National Park
Early 45-minute air flight to Palmar Sur where you will be met by your nature guide. Then, you will take boat trip down the Sierpe River viewing mangrove wetlands. Arrive at Rancho Corcovado, complementary cocktail before lunch. Afternoon is free to nature trails and the best beach spots. Overnight at Hotel Rancho Corcovado. (Meals: B, L, D)
Day 3: Corcovado National Park Tour
The Sirena Park Ranger Station is situated in the heart of Corcovado National Park. Its location is more remote, a 50 minute boat ride from Drake Bay, with a wet landing on the beach for which it is recommended that you wear sandals. Upon reaching the Sirena Ranger Station in Corcovado National Park, you will have the chance to change to more rugged footwear to hike some of the Park´s wildest terrain. Since this station is less accessible, there is greater opportunity to spot some of the rarest rainforest wildlife. Sirena rewards the more adventurous traveler with the true experience of what National Geographic Magazine has called "the most biologically intense place on earth." Overnight at Hotel Rancho Corcovado. (Meals: B, L, D)
Day 4: Cano Island Diving Tour
Lying in the beautiful blue Pacific Ocean, 12 nautical miles; offshore from the Osa Peninsula at Drake Bay, Cano Island is an amazing marine biological reserve in Costa Rica. Cano Island is an island of considerable geographical and archeological importance. The real beauty of Cano Island is not found on its land, but underwater. The Cano Island's virgin waters are some of the bluest in the country, and are home to a spectacular variety of stunning marine flora and fauna as well as some gorgeous coral reefs. Cano Island is Rated as being the best underwater adventure diving spots in the world, the Cano Island Biological Reserve is also home to a huge variety of fish, whales and sharks. With fantastic underwater visibility, one can see on any given day, sea turtles, dolphins, stingrays, manta rays, moray eels, barracudas, tuna, snapper and grouper swimming alongside a variety sharks and humpback or pilot whales. (Meals: B, L, D)
Day 5: San Jose
Fly and transfer back to Juan Santamaria International Airport. (Meals: B)
The price of the program includes:
-Transportation -Entrance fees -Guided Tours as per the itinerary (English Speaking Guide) -Flights San José – Palmar Sur – San José -Lodging and local taxes -Meals accord to itinerary: Breakfast (B), Lunch (L), Dinner (D)
The price of the program does not include:
-Optional Activities -Arrival and Departure Taxes -Extras in hotels (laundry, phone calls, room service, etc.)
Authentic Costa Rican Jewels 2023