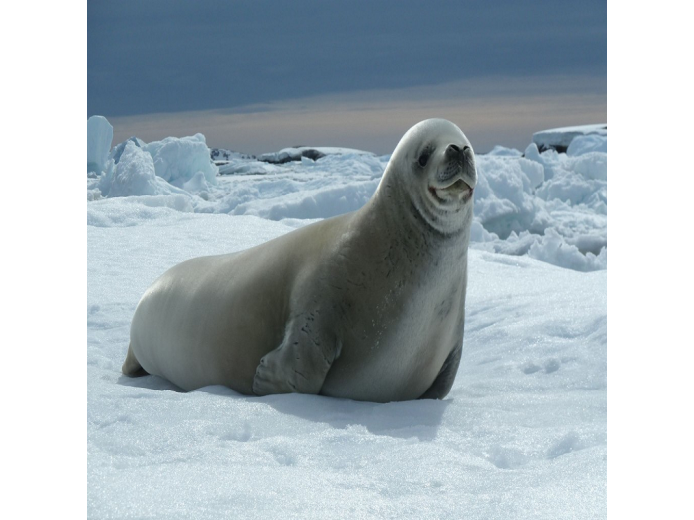 Day 1 – Santiago | Meals: -
Private transfer from International Airport to downtown hotel. Accommodation for 1 night in selected hotel, breakfast and local taxes are included.
Day 2 – Santiago / Punta Arenas | Meals: Breakfast
Breakfast in the hotel. Santiago de Chile Panoramic City Tour: During this tour, you will know the Chilean capital city. It´s Rapid economic growth and establishing a unique urban environment that artfully unites classic and modern have made it one of the most developed cities in South America. Chile's rich cultural heritage comes to life through iconic symbols of the city including la Plaza de Armas (the main square), Santa Lucia Hill, La Moneda (the Government Palace), the Post Office and the Santiago Metropolitan Cathedral. Then you will can head to Cerro San Cristobal, a tall hill rising nearly 1000 feet above the city, located inside the city's largest urban park. Standing a top the hill you'll find a church as well as a stunning 72 foot tall statue of the Blessed Virgin Mary. Finally you will visit the Orient Sector, the most modern area of the city with its impressive high rise buildings and classy boulevards .During the tour, time is available to enjoy an optional lunch on your own at a variety of locations including. After the tour private transfer to the Airport. Arrival at Punta Arenas. Transfer from the Airport to downtown hotel. Accommodation for 1 night in selected hotel, breakfast and local taxes are included.
Day 3 – Punta Arenas / Antarctica | Meals: Breakfast / Lunch / Dinner
After breakfast, private transfer to the Airport. To take the flight to King George Island (Antarctica) You will be part of an unforgettable experience that will take you to one of the farthest points on Earth. The coldest, highest, windiest, driest and less populated continent. A continent that has been completely sunk by ice, which has not only shaped its topography, but also influenced its evolution. On our aircraft you will fly over the Magellan Strait, Tierra del Fuego Island, Darwin Mountain Range, the mythical Cape Horn and the raft Drake Passage, finally arriving at King George Island, gateway to the White Continent, where most of the Antarctic scientific bases are located. Here you can also find the Chilean village "Villa Las Estrellas", place where several Chilean families live all year round. You will visit the impressive landscapes of the White Continent, meet part of its wildlife and experience the daily life of men populating this territory in the name of science and investigation. Detail of activities: - Visit to the main attraction points of the area. - 'Villa Las Estrellas' (First settlement inhabited by civilians) - Lunch or a snack depending on the place and time of arrival. - Navigation on a zodiac boat to Ardley Island to visit some penguin colonies and navigation around Collins glacier. - Visit to the Orthodox Russian Church (At Bellingshausen Station) - After the first day activities are over, passengers will be taken to the Ice Camp based on Collins glacier, located about 5 kms (6 miles) from the runway, where they will stay overnight. This Ice Camp includes a Thermic tent (module) as a dining room for the whole group, one special tent as a basic toilette and different small thermic and special tents (small modules) for two people each one, to spend the night.
Day 4 – Antárctica / Punta Arenas / Puerto Natales | Meals: Breakfast
The next day: - Walk to the "Elefanteras" (sea elephant colony), located in the Drake Passage Area. - It is also possible to visit other tourist attractions, depending on the weather conditions, before returning to Punta Arenas. Boarding the plane at the appointed time. Return to Punta Arenas. Flight schedules depend on the climatic conditions on the day of departure. If you manage to fly out in the morning, return the next day will also be in the morning. If during the day, then return during the day.
Day 5-6 Punta Arenas | Meals: Breakfast
Spare days in case of no possibility to fly to Antarctica due to bad weather conditions. Optional tours. On Day 6 in the afternoon - Transfer from Punta Arenas to Puerto Natales.
Day 7 – Puerto Natales | Meals: Breakfast
Breakfast in the hotel. Explore all of Torres del Paine National Park's breathtaking natural beauty including the Paine Towers, Milodon Cave, Sarmiento Lake, the glaciers of Grey Lake and much more! Leaving Puerto Natales, travel into Torres del Paine National Park, a mountain wonderland of gorgeous valleys, glaciers, lakes and rivers. As the Park central piece Los Cuernos del Paine arises, extremely popular among hikers, trails lead throughout Torres del Paine's awe inspiring scenery. We will start visiting Milodon Cave, a natural monument notable for the 1896 discovery of a giant ground sloth inside called Mylodon darwini. A life size replica of the prehistoric creature, resembling a large bear, stands at the entrance. Several caves are accessible for us to visit with incredible stalactite formations as well as the rock formation Silla del Diablo, Spanish for 'Devil's Chair.' Next we arrive at Castillo Hill (Castle Hill) where we'll stop at a lovely villa before entering the park, traveling along Sarmiento Lake with its breathtaking natural beauty. We then continue along Nordenskjold Lake, Salto Grande and the Grey Lake. We will stop at Hosteria Grey Lake where we will enjoy lunch and visit the enormous Grey Glacier that feeds the lake. We will head back toward Puerto Natales through Amarga Lagoon along a route with great views of the Paine Towers (weather dependent). It's the perfect end to a pleasant day journeying through this enchanting Chilean icon.
Day 8 – Puerto Natales / Santiago | Meals: Breakfast
Breakfast at hotel. Transfer to the Airport in Punta Arenas. Arrival in Santiago, connection with your departure flight.
Program includes:
⮚ 6 nights of accommodation in the hotels, breakfast and local taxes are included ⮚ 1 nights of accommodation in Ice Camp in Antarctica - FAP. ⮚ Transfers in regular service without guides. ⮚ Excursions in regular service with Spanish/English Guides. ⮚ Private transfers in Buenos Aires.
Not included:
⮚ International Flights ⮚ Domestic Flight ⮚ Admission fees to National Parks ⮚ Tips ⮚ Late Check Out and/or Early Check In ❖ Subject to change without previous notification and to availability at the moment of reservation. ❖ Please request departure dates for Antarctica program.
Antarctica Express 2022