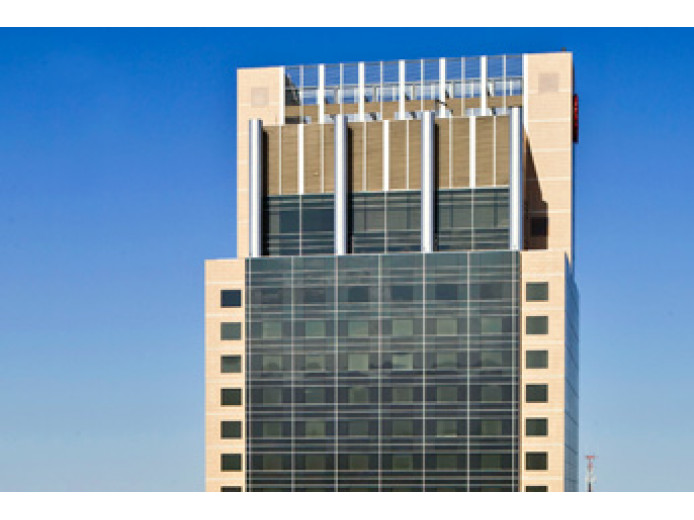 Located in the heart of Mendoza City in the foothills of the Andes, the brand new 5-star Sheraton Mendoza Hotel is ideally located for exploring one of Argentina's most popular tourist destinations.

Whether you're interested in quiet pursuits-like sampling the region's famous wines-or more adrenaline-fueled adventures such as skiing, hiking, and mountain climbing, you'll feel at home at the end of each day in 180 comfortable and classic guest rooms. Each features a beautiful view of either the city or the mountains, plus all the comforts of home-including our Sweet Sleeper (SM) Bed.

As evening falls, savor the moment over a glass of wine at our romantic and spacious Devas lobby bar or at our Malbec Room cava. Share a fine meal and incredible views of the city from the 17th floor "El Mirador Restaurant", the highest restaurant in all of Mendoza with 360° views of the city and Andes Mountains. Relax with a massage at the Health Club, take a dip in the indoor swimming pool, or workout in the most complete and modern gym facility in the city.




Hotel Information
Аrea information
Situated at the foot of the Andes, Mendoza is one of Argentina's most beautiful cities, known for its tree lined boulevards, grand public squares and lush parks which are all linked by a web of irrigation ditches, or 'Acequias.' Casino 0.0 km/0.0 miles Cacheuta Termas 38.0 km/23.6 miles Aconcagua 190.0 km/118.1 miles Las Lenas International Ski Center 500.0 km/310.7 miles
Food and Restaurants
A wide variety of dining options allows visitors to experience superior food and wine with an outstanding level of service. For your convenience, room service is available 24 hours a day.
Hotel Facilities
Activities
Fitness Centre Spa & Wellness Centre Indoor Swimming Pool
General
Restaurant Bar 24-Hour Front Desk Elevator Rooms/Facilities for Disabled Guests Safety Deposit Box Cable/Satellite TV Luggage Storage Air-conditioning
Internet
Internet Service Provided in All Guest Rooms (Charged)
Guest Parking
Pay Parking Facilities
Services
Room Service Meeting/Banquet Facilities Business Centre Fax/Photocopying Dry Cleaning Ironing Service Currency Exchange Shoe Shine Reservation/Ticket Service
Hotel Policies
Cancellation
The cancellation policy will vary based on the rate plan and/or booking date(s). Please see "Rate and Policy Information" when checking availability.
Check in
15.00
Check out
12.00
Sheraton Mendoza