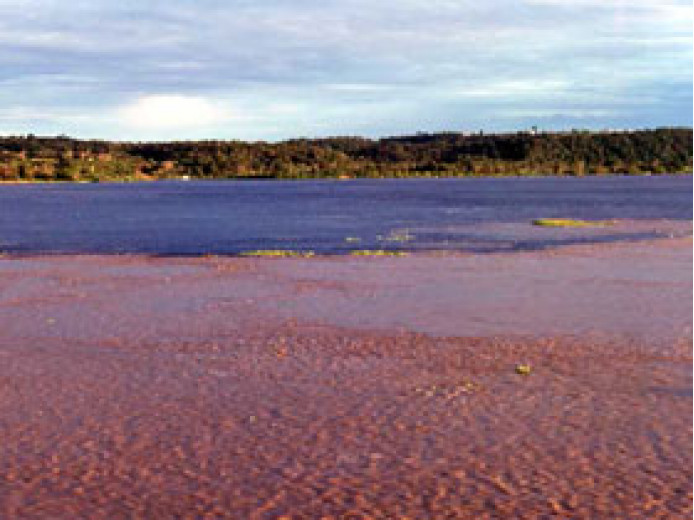 Full Day Meeting of the Waters

The phenomenon of the Meeting of the Waters of the Negro and Solimões rivers is the excursion most sought after by travelers. Located approximately ten Kilometers from Manaus, the two largest rivers of the region meet but do not mix for six kilometers creating a spectacle of the dark waters of the Negro and the muddy waters of the Solimões, which then end up forming the Amazon on out the Atlantic Ocean. Differences in density, temperature, and velocity of the two rivers contributes to the occurance of this phenomenon.

Along Rio Negro River, we can see the floating port, the native houses and the municipal market. Then, arrival at the Meeting of the Waters, where the waters of the Solimões River and Rio Negro (river) join one in another, creating the Amazonas River. After that, stop at the Ecological Park, where we can find the famous aquatic plant - "Vitoria Regia" and some Indians handicraft. Lunch at the floating port. Duration: 8 hours.
Meeting of the waters Manaus