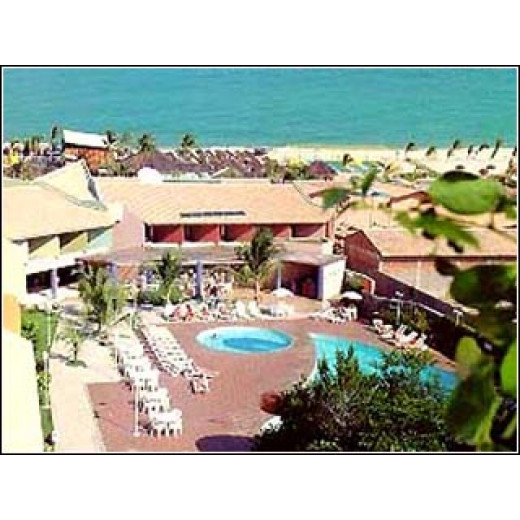 Welcome to Monte Pascoal Praia Hotel, the best four stars of Porto Seguro that was elected by the guia 4 rodas 2004 and 2005 the best turistic reference of the country. Through an evaluation, made really carefully, proved once more the quality of our hotel, rooms, installations and services.

Besides all that the location is one of the prettiest, in front of Itaperuan Beach. The Monte Pascoal Praia Hotel offers you the best cost and benefits of the region.

The hotel offers guest rooms that are well equipped with numerous standard amenities including a refrigerator. The restaurant offers a pleasant and fresh environment with a varied menu of dishes and drinks for your breakfast, lunch and dinner. During leisure, you can work out at the gymnasium or relax at the refreshing sauna and swimming pool.
Hotel Information
Аrea information
Monte Pascoal Praia is located in the city of Porto Seguro, in front of Itaperuan Beach.
Food and Restaurants
Visit the restaurant that serves varied menus and drinks for breakfast, lunch and dinner. Relax and enjoy the comfortable lounge watching TV, or have a drink at the bar
Rating information
118 - 153 USD HS 61 - 78 USD LS
Hotel Facilities
Activities
Sauna Fitness Centre Outdoor Swimming Pool
General
Restaurant Bar 24-Hour Front Desk Safety Deposit Box Cable/Satellite TV Luggage Storage Air-conditioning
Hotel Policies
Check in
15:00
Check out
11:00
Hotel Monte Pascoal Praia Porto Seguro