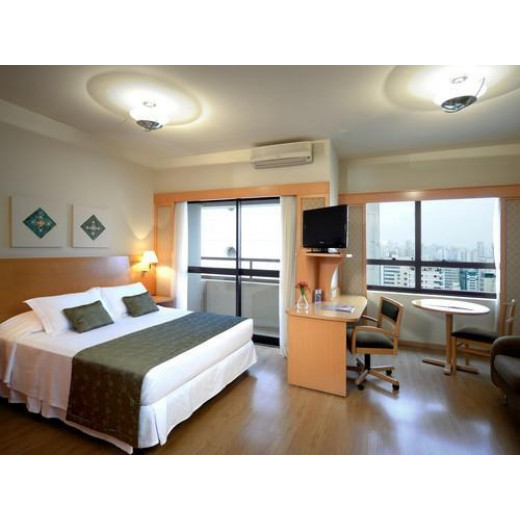 The Golden Tulip Park Plaza Hotel offers a prime location in São Paulo's Jardins district, nearby Paulista Avenue and Ibirapuera Park. It offers free parking, great-value accommodation, friendly and flexible service.

Rooms are large, modern and include well-contained bathrooms and a balcony with views of the area.

Rich breakfast buffet, lunch and dinner is served daily at the hotel's Contemporaneo Restaurant and drinks at the lobby bar.

Golden Tupil Park Plaza is situated in a safe area of São Paulo, nearby shopping, restaurants, and museums. The Ibirapuera Park is a 5-minute drive away and the 9 de Julho Avenue and Oscar Freire Street are also within walking distance.

GOLDEN TULIP PARK PLAZA