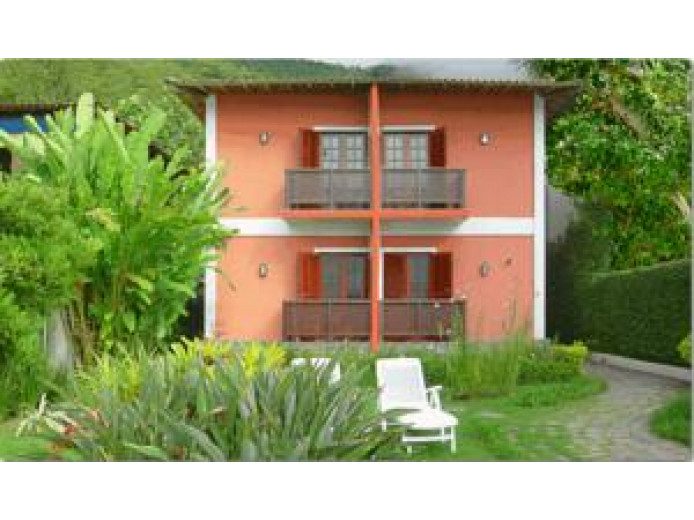 Pousada do Ancouradouro is located right on the beach, 500 metres from Ilha Grande´s pier and next to Vila Abraão´s shops, bars and restaurants.
Hotel Information
Аrea information
The nightlife in the area happens close by. The location is also the starting point for hikes to Grande Island´s beaches and waterfalls.
Food and Restaurants
Breakfast in the dining area.
Hotel Facilities
General
24-Hour Front Desk Air-conditioning
Internet
Free WIFI
Guest Parking
No parking available
Hotel Policies
Check in
From 12:00 hours
Check out
Until 11:00 hours
Accepted credit cards
Visa Euro/Mastercard
Pets
Pets are not allowed
Pousada Ancoradouro
PayPal
You can pay by simply choosing PayPal at checkout
Do you have questions?
Call us right now to get your questions answered.
Hotel
Booking Code:

ILHA GRANDE Ancoradouro

Availability:

Available for Booking
Mid Season
3 Days - 2 Nights
Possible booking
from
2015-10-01
to
2015-12-15
Please select your booking dates:
Nr. rooms
Price
Room Category
Title
Description
$815.00
sgl - SGL room
Sea View
$891.25
dbl - DBL room
Sea View
$1,177.50
tpl - TPL room
Sea View
High Season
3 Days - 2 Nights
Possible booking
from
2015-01-02
to
2015-03-23
Please select your booking dates:
Nr. rooms
Price
Room Category
Title
Description
$872.50
sgl - SGL room
Sea View
$968.75
dbl - DBL room
Sea View
$1,281.25
tpl - TPL room
Sea View
Mid Season
3 Days - 2 Nights
Possible booking
from
2015-04-01
to
2015-05-01
Please select your booking dates:
Nr. rooms
Price
Room Category
Title
Description
$815.00
sgl - SGL room
Sea View
Single package
$885.00
dbl - DBL room
Sea View
Double package
$1,142.50
tpl - TPL room
Sea View
Triple package
Low Season
3 Days - 2 Nights
Possible booking
from
2015-05-02
to
2015-10-01
Please select your booking dates:
Nr. rooms
Price
Room Category
Title
Description
$736.25
sgl - SGL room
Sea View
Single package
$796.25
dbl - DBL room
Sea View
Double package
$1,052.50
tpl - TPL room
Sea View
Triple package