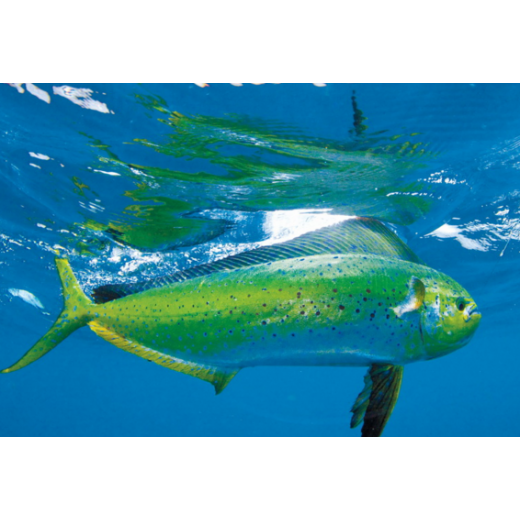 FISHERMAN: UP TO 4 ADULTS
SHIP: YACHT
BOARDING: YACHT CLUB RIO DE JANEIRO
Ocean fishing takes place between 55 to 120 miles from the coast, where it is found an incredible diversity of fish, such as: Dorado, Lily, Bull's Eye, eye, tuna, mackerel, grouper, namorado, dog's eye, snapper, beak fish, etc. Whatever the type of fishing we provide all possible support.
We have the right equipment to carry out any type of fishing ethical and non-predatory, respecting the current rules. Our fishing techniques range from the most "traditional" made with bait fishing in the bottom fishing modality, even the most modern baits artificial for fisheries carried out 100% with JIG, speed, slow pitch and pincho.
For TUNA hunters, we have the right operation for you, with 24h DE FISHERIES, we found in Rio waters the greatest diversity of tunas, with beautiful pieces of 20, 30, 50 and up to 100kg. Best of all, "we fished these monsters in the PINCHO and JIG "
We have several options for vessels to meet with total quality, comfort and safety. All vessels are new, modern and equipped with the most up-to-date electronics on the market. All vessels have 2 engines, undergo rigorous inspections and preventive overhauls.
COST:
OCEAN FISHING= 2350 USD
COASTAL FISHING = 1350 USD
Included:
ADVENTURE FISHING STYLE VESSEL; - FUEL; - FISHING ACCESSORIES, EQUIPMENT AND BAITS *; - ONBOARD SERVICE: 4 SANDWICHES (VARIED FLAVORS), WATER, BEVERAGES ISOTONICS, REFRIGERANTS.
Not included:
-SUITABLE FISHING CLOTHES, CAPS, SUNGLASSES -DARK, GLOVES AND SUNSCREEN. -ALCOHOLIC BEVERAGES.
EQUIPMENT AND ACCESSORIES
Each fisherman is responsible for the equipment to be used. Case an incident or carelessness occurs that leads to damage or loss of some accessories or equipment, the fisherman will have to bear the costs than is damaged or lost.
Important:
In order to practice the ocean fishing modality, it is essential that the fisherman be aware that this type of fishing is not for amateurs. There are 12 hours on board sailing in the open sea. The fisherman must sign a liability waiver confirming that it is in full physical and mental conditions for the practice of the activity.
Ocean fishing in Rio de Janeiro