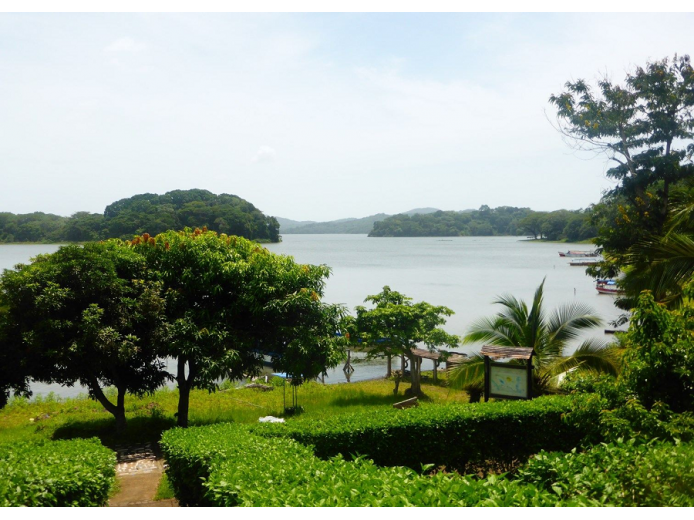 Colonial Heritage & Volcanoes
Managua - León - Masaya – Granada
5 days / 4 nights
Nicaragua is going to be a delightful cultural surprise.
While visible history recorded in ancient rock paintings and fine pottery, present is a colonial heritage well preserved in colonial cities Granada & Leon, both with its inspiring colonial churches and historic mansions. Of course, high on every visitor's cultural menu will be discovering vibrant fine arts and crafts traditions, a tasty culinary scene to discover, and a country full of welcoming "Nicas."
Program is valid from 2 pax
The price is per pax in USD:
Validity – Regular Season

Jan.01 – May 02 / July 01 – Aug.31 / Nov. 01 – December 31, 2022

Toyota Hiace

Occupancy

Passengers

SGL

DBL

TPL

CHILD**

01 pax

$ 2590

-

-

-

02 pax

$ 1654

$ 1474

-

$ 337

04 pax

$ 1239

$ 1057

$ 997

$337

Validity – Low Season

May 03 – June 30 / September 01 – October 31, 2022

Toyota Hiace

Occupancy

Passengers

SGL

DBL

TPL

CHILD**

01 pax

$ 2581

-

-

-

02 pax

$ 1647

$ 1470

-

$ 337

04 pax

$ 1230

$ 1053

$ 991

$ 337
Day 1: Arrival to Managua. Transfer to Leon and Leon Highlights
Welcome! Passengers arriving on International flight will be met by our English Speaking guide or local representative and taken passengers to Leon City. Then experience the flavor of the city of León visiting the most representative sites such as the Cathedral declared a World Heritage Site by UNESCO, the house of our poet Rubén Darío, Gallery Ortiz Gurdián, you will also learn about the history, culture and daily life of the locals. Overnight at El Convento Hotel. (Standard room /breakfasts included)
Day 2: Cerro Negro Volcano Experience | Factory
Rum Tour Flor de Caña Breakfast at the hotel and begin to discover the natural beauty by visiting the Cerro Negro volcano, after 50 minutes driving from León, with the assistance of your guide, prepare to start the walk with all the equipment on board. It is a young volcano with 726 meters high above sea level and easily accessible. After approximately 45-60 minutes you will reach the top to enjoy the great landscape where you will have the opportunity to see the volcanic chain "Los Maribios". After some time enjoying the panorama and taking pictures, you will feel the adrenaline rush when going down on foot or on a board. Return to León to take a shower, rest for a while and then visit the Flor de Caña rum factory. The leading super premium rum in Central America awarded as the best rum in the world in recognized international competitions in London, San Francisco and Chicago. It is located in a characteristic place with a volcanic climate in Nicaragua, with a unique view of the San Cristóbal Volcano. The tour has six stations and can be traveled in an hour and a half from start to finish, you can taste rum in its different stages, from its raw material to the final product. Matagalpa is the fourth largest city in Nicaragua, and one of the most commercially active outside of Managua. It is known as the "Pearl of the North" and "Land of Eternal Spring". (B & L)
Day 3: Old Leon Ruins | Granada Highlight | Islets Boat Trip
En route you will learn about the history of Old Leon Ruins, where was founded the first city of Leon in 1524, being declared World Heritage Site by UNESCO in 2000. Then you continue to Granada where you will explore the city walking with your guide, you will learn about the historical and emblematic sites of the City such as churches and museums. You will end your day with a relaxing boat ride of approximately 40 minutes around some of the islands formed 20,000 years ago when the impressive Mombacho volcano erupted. (B & L) Overnight at Patio Malinche Hotel (Standard room/breakfasts included)
Day 4: White Towns | Apoyo Lagoon - Masaya Volcano Night Tour
In the highlands of the pacific region, you can find the picturesque "white towns". Today you will visit the local pottery school operated by Valentine Lopez where you will learn about this beautiful project, we aim to help these talented artists by sharing their works with you. In Catarina you will find beautiful arts and crafts and nurseries with beautiful flowers. We will also see the view from Catarina of the surrounding water and volcano landscape. Then you will have a deserve relaxing time in Apoyo Lagoon, the natural beauty of the place, the abundant flora and fauna, the calm and clean water of the lagoon and the green slopes of the crater make Apoyo an incredible destination. You will end your day with an exciting night visit to Masaya Volcano National Park, where you will have the opportunity to see inside the crater mouth of the volcano, observing the red and glowing lava (only for 10 – 15 min.). It is Just amazing!
Day 5: Departure day
After so much history and culture, it is time to go back home. For this, you will have breakfast and make up your luggage to depart. Our private transportation will drive you to the International Airport.
The price of the program includes:
 Private transportation and Spanish speaking driver  Certified English-speaking guide for all days  Experiences indicated in Itinerary: - Leon Highlight - Adventure at Cerro Negro & Flor de Caña Rum Tour - Old Leon Ruis, Granada Highlight & Islets - With Towns (Catarina & San Juan de Oriente), Apoyo Lagoon & Masaya Volcano Night Tour  Daily breakfast  Meals as indicated: 3 lunches  2 nights at El Convento Hotel, Leon  2 nights at Patio del Malinche Hotel, Granada  Local Taxes included
The price of the program does not include:
o Meals not specified in the program o Optional activities or tours o Tips to guides and/or drivers o Local and/or international phone calls o Personal and/or medical expenses Accommodation Leon City El Convento, León
Hotel El Convento
Hotel El Convento is located in the heart of the city, a 5-minute walk from León Cathedral, where the San Francisco Convent formerly operated. The hotel has plenty of art and religious exhibitions and an elegant restaurant next to the enormous indoor patio awaits their guests. All rooms at this hotel feature rustic décor, air conditioning, cable TV and a private bathroom with a shower. It offers free Wi-Fi in all areas, an outdoor pool open all year round. The hotel also has a bar and a 24-hours reception. Category: ✰ ✰ ✰ ✰ Rooms: 31 (Suite, Executives & Standard) Address: Next to the San Francisco church. Granada
Patio del Malinche
El Patio del Malinche has a first patio that contains a garden surrounded by four corridors and a second patio features a swimming pool surrounded by the guest rooms, a recent addition to the hotel includes a third patio area and some new superior rooms, combining the comfort and beauty of old traditional Granada houses. Category: ✰ ✰ ✰ Rooms: 20 (Superior & Standard) Address: El Caimito Street
Nicaragua Authentic 2022