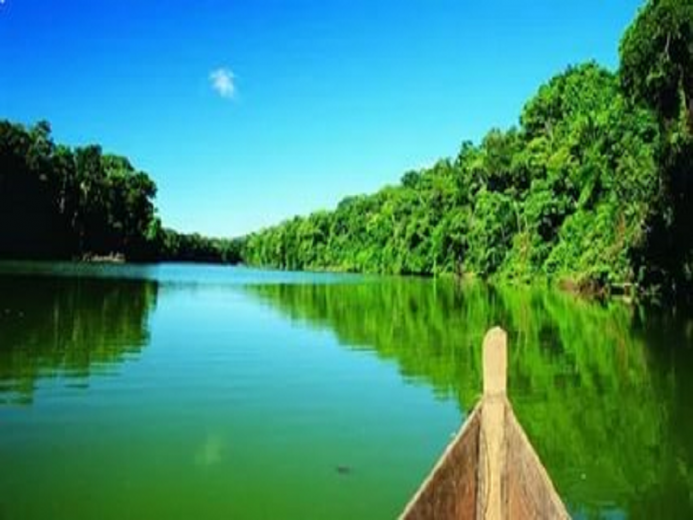 Buenos Aires (3n)- Puerto Madryn (2n)- Wetlands Ibera (3n)
9 days/8 nights
Day 1 – Buenos Aires | Meals: -
Private transfer from International airport to downtown hotel. Accommodation for 2 nights at selected hotel, breakfast and local taxes are.
Day 2 – Buenos Aires | Meals: Breakfast / Lunch / Dinner
Spend a full day in the country learning about the culture of the Argentinean Gaucho (cowboy). Learn about their traditions, engage in Gaucho activities, savor an Argentinean Grill lunch and much more! Don Silvano is an authentic Argentinean agricultural and cattle ranch where everyday life happens in their fields and where you can learn all the interesting parts of the life of the gaucho. The ranch is located 87 kilometers from downtown Buenos Aires (about 1 hour). Schedule of Gaucho Party: 11:00 am - Reception in a traditional gaucho building known as "Rancho de Adobe" including empanadas (meat pies), wine, and juice. 11:30 am - Free Activities. Visit a museum, bakery, and several other parts of the ranch. As you make your way through the ranch you can go horseback riding or ride around the ranch on a tractor. 1:00 pm - Lunch Time - Enjoy grilled traditional sausages, short ribs, and chichen. A specialty salad will be prepared including provenzal potatoes mixed with carrots and eggs. Your choice of drinks includes red or white wine, cola, sparkling water, and water. For dessert, enjoy ice cream and coffee. During lunch, you´ll be treated to a lively folklore show with traditional singing and dancing. Fun local dances will be performed including the participation of the public. Enjoy carriage rides, tractor rides, and horseback riding. The gauchos will show you their creole skills including ring-races, horse mildness, and troops retail-trade. 2:30 pm- The Gauchos will demonstrate further skills such as "Carreras Cuadreras", "Carrera de la Sortija", and more. 4:00 pm - Snack: Enjoy the energizing national drink of Argentina, "mate" (hot root tea), and sweet cakes with quince jelly. 4:30 pm - Return to Buenos Aires. Return to hotel around 6pm. In the evening we invite you to enjoy the night of fun and elegance in a dazzling and spectacular tango hall. Let the luxurious, old theater take you away as you feel the grandeur of the theater the minute you walk through the door. To begin the evening, you will enjoy a three course meal of the highest quality Argentine cuisine. Your dinner will be paired with traditional Argentine wines, as well as soft drinks and purified water. As the show starts, travel through the glory days of tango as Tango Porteño recreates the golden age of the forties, a time unquestionably known as the reign of tango. Enjoy a live performance by professional dancers, singers and musicians. The meticulous scenery and costumes at Tango Porteño create the ultimate framework for an unforgettable experience.
Day 3 – Buenos Aires / Puerto Madryn | Meals: Breakfast
Private transfer from your hotel to domestic airport. Arrival at Trelew, shared transfer from Trelew Airport to hotel in Puerto Madryn. Accommodation for 2 nights at selected hotel, breakfast and local taxes are included. Optional tour according to arrival schedule - El Doradillo Area is visited every season by a group of whales and their calves. They get very close to the beach due to the stillness of its waters and the unusual depth of the coast, thus allowing the visitor to do the whale- watching from the coast, with great chances of finding animals at 15 / 20 meters. *The depart is scheduled according to high tides, when whales are closest to the coast. If tides permit, the pick up is between 8 am and 7 pm. Time will be reconfirmed before tour departure.
Day 4 - Puerto Madryn | Meals: Breakfast
Visit Peninsula Valdes with Whale Watching in Port Piramides - 12 Hours Not only is Puerto Madryn the key tourist resort on the Patagonian coast, it is also the entrance to the Valdés Peninsula. Enjoy whale watching on this fun tour. Early in the morning we will set out for Puerto Pirámides, located just an hour outside the town of Puerto Madryn. Once we have reached the tip of the peninsula we will embark on a boat for whale-watching! The passengers will be able to choose between any of Restaurants or Coffee shops that there are in Port Piramides . After lunch, we'll come back to Puerto Madryn . Note: Whale watching season is June - December. The rest of the year, the cruise goes seal watching. Please note that whale watching is subject to weather conditions.
Day 5 – Puerto Madryn - Wetlands Ibera| Meals: Breakfast / Dinner
Shared transfer from your hotel to Trelew Airport. Arrival at Posadas/Corrientes/Resistencia airport. Private transfer to Ibera Lodge (approx. 7-hour trip) Arrival at Lodge. Accommodation for 3 nights at Ibera Lodge, Full Board is included (beverages are not included).
Days 6/7 - Wetlands Ibera | Meals: Breakfast / Lunch / Dinner
Ibera Lodge is a Boutique Spa Hotel located in the heart of the Ibera Natural Reserve. Its unique architectural design follows the lines of the Corrientes countryside way of construction. In this way, by utilizing the natural resources found in the area, the resulting space is one entirely built with native materials. It is specialized in bird watching and sightings of wild animals, conduct photographic safaris including day and night outings, horseback riding through swamps, and perform visits to local artisans. (Catch & Release Fly Fishing program are available upon request) The program includes: full board, 2 tours / activities per day.
Day 8 - Wetlands Ibera / Buenos Aires | Meals: Breakfast
Private transfer to the airport of Corrientes city (approximately 3.5 hours). Arrival to Buenos Aires. Transfer to the hotel (no guide) Accommodation for 1 night at selected hotel, breakfast and local taxes are included.
Day 9 - Buenos Aires | Meals: Breakfast
Departure transfer from your hotel to International airport.
The price of the program includes:
 5 nights of accommodation in the hotels, breakfast and local taxes are included  3 nights of accommodation in the lodge, FB is included (beverages are not included)  Transfers in regular service without guides.  Excursions in regular service with Spanish/English Guides.  Private transfers in Buenos Aires
The Price of the program does not include:
 International Flights  Domestic Flight  Admission fees to National Parks  Tips  Late Check Out and/or Early Check In
Eco - Route Wild Life Observation Tour 2022