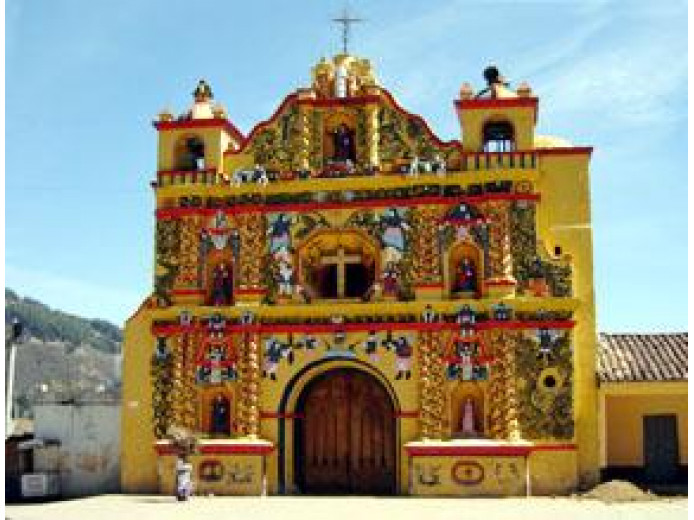 8 days/ 7nights
This tour of Guatemala takes visitors to see all the main, most visited highlights of Guatemala as well as some lesser known, cultural experiences for travelers to get a real feel for the people, customs and traditions of this beautiful and culturally rich country.
Price per person:
| | | | |
| --- | --- | --- | --- |
| Hotel | 2 Pax | 4 Pax | 6 Pax |
| SGL | $ 4207 | $ 3292 | $ 2985 |
| DBL | $ 3667 | $ 2685 | $ 2430 |
Day 1: International Airport / Antigua
Arrive into Guatemala City at (time to be confirmed), where our driver will be there to greet you and transfer you directly to your lovely charm hotel in Antigua. Spend an afternoon/evening enjoying this magical colonial City. Overnight in Antigua, Hotel Meson de Maria
Day 2: Fairly Traded Coffee Tour – Free afternoon in Antigua
After breakfast, our Russian guide will pick you up at your hotel at 09:00 am and take for a short transfer to the small town of San Miguel Escobar, just outside of Antigua. In town we will be met by a local guide from De La Gente (DLG). DLG is a charity working to support small independent coffee producers and promotes environmentally responsible agriculture in Guatemala. This tour takes you to visit some of the families supported by this organisation where you can work side-by-side with small coffee farmers in their daily coffee processing, pick, pulp, ferment, wash, dry, trilla, sort, and grade the coffee (depending on the season), roast coffee over an open fire and grind by hand on a grindstone before sampling their handiwork. Coffee Season is Nov to Mar. This tour includes a donation to DLG. Upon conclusión return to Antigua directly to your hotel. Overnight in Antigua, Hotel Meson de Maria
Day 3: Comalapa Market, Iximche Archaeology Site & Transfer to Lake Atitlan
After breakfast, our Russian guide will be met at their hotel at 8:00 am by their private 1hr transfer to the town of Comalapa. On arrival to the town you can see the famous painted mural that the school children of the town painted depicting mayor events in Guatemala's history up to the signing of the peace accords in 1996. From here you will visit some local painters who continue the tradition of naïve paintings that the town is so famous for. Finally you can visit the wonderful authentic market of Comalapa to see the local people go about their daily life buying produce and goods for the rest of the week still dressed in the traditional textiles of the area. you can also visit the small museum dedicated to the composer who wrote Guatemala's national anthem who came from Comalapa. Then we will enjoy a local lunch before heading off to explore the Mayan ruins of Iximiche. After exploring the site clients will transfer to Lake Atitlan directly their hotel. Overnight in Panajachel, Porta Hotel del Lago / Similar
Day 4: San Juan & Santiago Village Lake Tour
After breakfast, our Russian guide will pick you up from their hotel & transfer to San Juan La Laguna Village where they visit a local textile cooperative to see the back strap loom in use and to see how they still dye with natural dyes. Also visit the home and workshop of local naïf painters before boarding the boat onto Santiago Village for lunch. After lunch we will walk with their guide to find the house where the Maya God Maximon is living. Each year a different "brotherhood" has the privilege of taking care of their God so his location changes. Once with Maximon you may see local shaman performing rituals for local people. After visiting Maximon guests can visit the local church and learn about the history of this very traditional town and also see the market and learn about the distinctive textiles and primitive art that is famous from this area. When are ready they will be transferred back to their hotel. Overnight in Panajachel, Porta Hotel del Lago / Similar
Day 5: Chichicastenango Market & Transfer to Guatemala City Airport
Flight to Flores After breakfast, our Russian guide will pick you up at their hotel 08:00 am and will take you to the spectacular and brightly colored market is truly a magical experience and a great insight into the Mayan Culture. In Chichicastenango our guide will take you to explore this famous market both the local areas of the fruit & vegetables & everyday items as well as the craft area where you can find endless variety of beautiful textile, wooden & ceramic crafts. You can also visit the famous St Tomas Church where local Maya people come to perform Maya rituals within the Catholic church – demonstrating the interesting way the two faiths have combined in recent times. Time Lunch is provided. When are ready they will be driven to Guatemala City. Flight to Flores at 17:15. Upon arrival immediately be transferred to their hotel. Overnight in Flores, Hotel Villa Maya
Day 6: Free morning in Flores – Yaxha Sunset Tour
After lunch, our Russian guide and driver will pick you up at their hotel at 13:30 and take you to Yaxha National Park where they can enjoy a private guided tour of this lesser visited, Mayan ceremonial site. Set atop a hill overlooking two scenic lakes this is a particularly picturesque site. Temple 216 in the East Acropolis towers above the site and provides magnificent panoramic views of the surrounding landscape. At sunset you will enjoy sunset at the shore of Lake Yaxha and cruise the lagoon in a small vessel before returning to their hotel. Overnight in Flores, Hotel Villa Maya
Day 7: Tikal Tour – Guatemala City
Breakfast, our Russian Guide and driver pick you up at your hotel 7:30 a.m., and take you to explore Tikal one of the largest and most magnificent Mayan archeological cities in existence, which in its heyday (c. 700 AD,) was the capital of a vast Mayan empire. Your expert guide will share many insights on this Mayan city and provide a feel for the mysteries of this ancient culture. Have lunch in the midst of Mayan ruins and breathtaking flora and fauna; return in the late afternoon. Take lunch in the midst of Mayan ruins and breathtaking flora and fauna. Late in the afternoon enjoy a fantastic lunch in the park, and return in the afternoon 15:30h come back to Flores airport, for your flight 18:30 hrs back to Guatemala City. When arrival in Guatemala City our driver will be waiting for your transfer directly to your hotel. Overnight in Guatemala, Hotel Barceló
Day 8: Hotel / Guatemala City Airport
This day be transferred to Guatemala City International Airport for departure flight home. Please arrange exact departure time with hotel concierge the night before, and remember to be there a minimum of 2 hours prior to departure of your international flight.
Price Includes:
• Accommodation Hotels 4* • Daily American breakfast • Russian guide • Transportation in A/C all trip • All entrances to sites • Boat transfer Lake Atitlan • Lunch in Yaxha & Tikal • Local Flight R/T
Price Excludes:
• International Flights • Visas • Laundry services • Personal expenses • All extras in hotels • All meals not mentioned • Tip for driver and guide •
Guatemala Cultural 2022